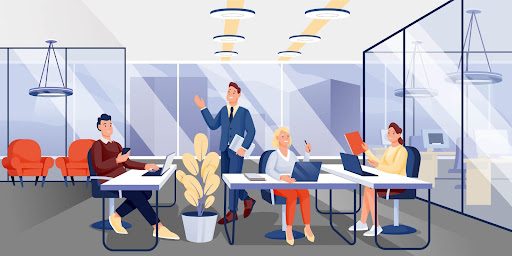 how to prepare for office jobs is a crucial question that need be addressed properly. Office jobs require specific skills and training. While some office workers may have basic computer skills, others must learn specialized software applications like Microsoft Word, Excel, PowerPoint, Outlook, etc. To land an office job, you'll need to demonstrate these skills.
Here are some tips to help you on how to prepare for office jobs:
Learn How to Use Software Applications
Software applications are used every day by millions of people around the world. To apply for office jobs, you'll need to know how to use popular software applications like Microsoft Word and Excel.
Know What Kind of Skills Are Required
Before looking for office jobs, ensure you understand what skills are needed. For example, many office positions require applicants to have specific technical skills, including proficiency with computers and word-processing software.
For example, if you're applying for a position as a receptionist, you'll likely need to be able to answer phones and greet visitors. However, if you're applying to become a sales representative, you'll need to be proficient with Microsoft Excel to calculate commission rates and track customer orders.
In certain office jobs, you may need some basic skills in photo editing and mastering some skills in graphic designing will be of great help.
Be Prepared to Answer Interview Questions
Many office jobs ask interviewers questions during the hiring process. These questions aren't just about your ability to perform the job; they also test your communication skills.
Interviewers typically ask questions like: "Tell me about yourself?" or "What makes you qualified for this position?"
It's best to practise answering these questions before going for interviews. You can read answers to common interview questions online.
Network With People Who Have Office Jobs
Networking is another key component of landing an office job. You meet people who can provide information about current openings when your network.
You can search LinkedIn for open positions and connect with people with similar interests. You can also attend career fairs and networking events hosted by local businesses.
Practise Speaking Up During Interviews
Preparing well for the interview is vital as it will decide your chance of getting into employment. Even though there are many factors to consider, below are some.
Prepare Ahead of Time
Be Yourself
Know What Questions to Expect
Have Answers Ready
Ask Questions
If you would like to know more about how to prepare for the interview, please get in touch with our career guidance cell.
Conclusion:
If you follow the above instructions and prepare well, you can easily succeed in an interview. In addition, it will be worth referring to our unique program, CCROM, which covers all the necessary skills required to get an office job ahead of your fellow applicants.
Skills speak louder than degrees, and proper preparation and adequate skills will help you reach heights. All the best!